Island EMS Service Overview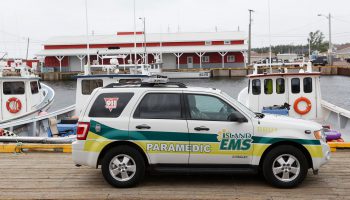 Island EMS operates 24 hours a day, 7 days week, 365 days a year responding to emergency calls in the province of Prince Edward Island.  Paramedic crew's start out in assigned bases at the beginning of every shift and then are deployed out where needed.  Paramedic shifts range from 8 to 12 hours staggered throughout the day depending on the resource.  The system status plan deploys our units within the province and as calls go out the ambulances are moved to the priority areas to provide the best coverage and optimal response time.  All 911 EMS calls are disptached by MEDACOM Atlantic through the newly implemented CAD system.  The Computer Aided Dispatch system will assign the most appropriate unit to each call that comes in.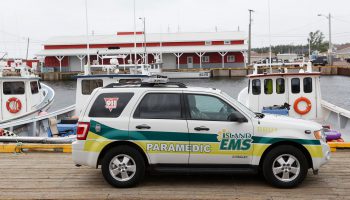 As well Island EMS is responsible for all emergency and non emergency transfers in and out of province.  We currently have two Ambulance Transfer Units dedicated to non emergency transfers within the province located out of Summerside and Charlottetown.  These units operate outside the regular System Status Plan to provide support to the day to day operational ambulances.
​​